Details

Category: Printing Singapore
Published on Thursday, 28 March 2013 09:29
Written by Flat Magnet Printing
Hits: 14236

Magent printing Singapore, at www.eprinting.sg we offer the best quality and lowest price printing of the magnet .
Specifications

1.US patent tehcnology,ISO/Rosh certification
2.custom made
3..Precise Tolerance
4.comptitive price and super quanlity


Neodymium-Iron-Boron, Rare earth magnets, permanent magnets

1. Materials: Neodymium-Iron-Boron;
2. Technology: Utilize US patent Sintered NdFeB magnet techniques and equipment such as strip casting, HDDR technology;

our disc magnet has following Performance range of products:

Br : from 11.400 Gauss to 14.700 Gauss
Hcj : from 11.000 Oersted to 30.000 Oersted
BH(max) : from 29 MGOe to 55 MGOe
BH(max) : from 29 MGOe to 55 MGOe

3. Magnetic properties: High coercive force, the max operation temp is up to 200 degree centigrade or 380 curie temperature;
4. Grades: N33-N52,33M-48M,33H-48H,30SH-45SH,30UH-38UH and 30EH-35EH;
5. Shapes and sizes: Various kinds or according to customers' request;
6. Coatings: Ni, Zn, gold, copper, epoxy, chemical, parylene and so on;
7. Applications: Widely used in different applications, such as sensors, motors, rotors, wind turbines/wind generators, loudspeakers, magnetic hooks, magnetic holder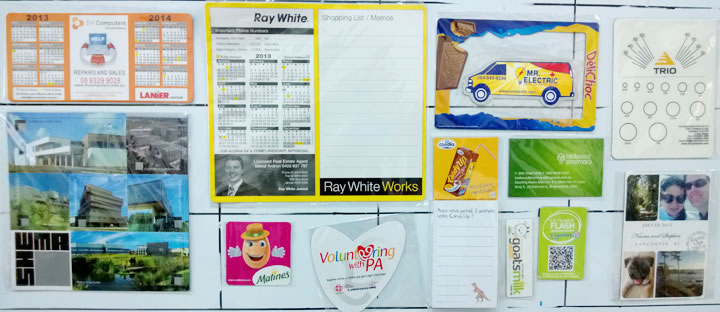 Details

Category: Printing Singapore
Published on Saturday, 23 March 2013 02:55
Written by Singapore Printing
Hits: 12797
1. Support OEM /Custom Logo.
2.Available Capacity:128MB,256MB,512MB,1GB,2GB,4GB,8GB,16GB,32GB
3. Operating Systems: Windows Vista/XP/2000/ME/98/95 and Mac OS 8.6
4.Transfer Rate:High Speed USB 2.0.
5.Data Transfer Speed:15MB/s-21MB/s for read. 2MB/s-8MB/s for write.
6.Compatibility:PC or Mac with a USB interface.
7.LED Indicator Ligh:LED Flashes when data is being read or writen.
8.Drivers:Required for windows 98/95,Online download available.
9.Data Retention:10years minimum.
10.Supports boot up by USB-HDD or USB-ZIP mode.
11.Certificate:CE FCC ROSH.
12.Name flash :MLC SMI.
13.Flash Memory :Toshiba /Samsung/Hynix etc.
Details

Category: Printing Singapore
Published on Tuesday, 05 March 2013 02:01
Written by Mouse pad printing
Hits: 15274

 Mouse pad printing Singapore 
at EPRINTING PTE LTD We offer different types of mouse pad printing 
we will offer the best price in Singapore 
Memory foam wrist rest mouse pads (liquid wrist rest mouse pad, liquid oil mouse pad with wrist rest)




The mouse pad which is made of high quality material ,environmentally and non-skid.

Usage :suit for promotional gift and advertisment

Feature :comfortable,durable

Various colors ,styles and printed logos are avalible,customers' designs

and sizes are also welcomed

Excellent quality ,competitive price ,on time delivery

Logo can be printed as per customer's demand with silk screen print or heat transfer print
For more quotation please email us This email address is being protected from spambots. You need JavaScript enabled to view it.